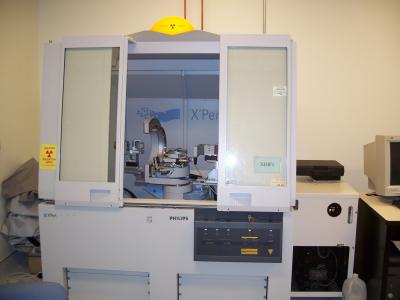 Model:
Panalytical X'Pert PRO MRD HR XRD System
Primary Training Contact:
The X'Pert PRO diffraction system utilizes a modular system approach to provide no-compromise performance for applications ranging from routine characterization to in-depth research investigations. The PreFIX (Pre-aligned Fast-Interchangeable X-ray optics) concept enables the diffraction system to be reconfigured in a few minutes without the need for re-alignment to handle different types of analysis. A suite of data analysis software from Philips is available.
Applications:
Rocking curves
Reciprocal space mapping
Phase identification and quantification
Stress analysis
Texture analysis
Reflectivity